Episodes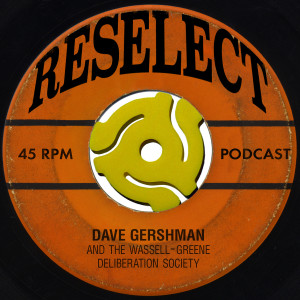 Saturday Feb 15, 2020
Saturday Feb 15, 2020
Episode 10: The Kinks Kreated more Koncept albums per Kapita over the Kourse of their Kareer than any other band in history. Thankfully, we aren't dealing with most of those. Instead, this episode finds Dave, Eric, and Sarah chatting strictly about the Kinks' Sixties and turn-of-the-Seventies music, including the albums spanning from 1967's Something Else by the Kinks to 1971's Muswell Hillbillies, with a few of their earlier singles thrown in for good measure. Let's get Kink-y!
Featuring:
Dave Gershman
Eric Greene
Sarah Wassell
LINKS!
The Kinks on Amazon:
The Best of the Kinks, 1964-71: https://www.amazon.com/Best-Kinks-1964-1971/dp/B00LR1YP3Y
Something Else by the Kinks, 1967: https://www.amazon.com/Something-Else-Kinks/dp/B004WDPX9Y
The Village Green Preservation Society, 1968: https://www.amazon.com/Kinks-Village-Preservation-Society-Deluxe/dp/B07GJ56YQ6
Arthur (or the Decline and Fall of the British Empire), 1969: https://www.amazon.com/Arthur-Decline-Fall-British-Empire/dp/B07X7D9FG2
Lola Versus Powerman and the Moneygoround, Part One, 1970: https://www.amazon.com/Lola-Vs-Powerman-Kinks/dp/B00LHCPP78
Muswell Hillbillies, 1971: https://www.amazon.com/Muswell-Hillbillies-Legacy-Kinks/dp/B00NF4PNXM

Other Songs Referenced:
Green Day, "Warning": https://www.amazon.com/Warning/dp/B001229984

READ: The Reselect Blog: https://www.reselect.com
VISIT: The Reselect Podcast site: https://www.reselectmusic.com
NOTE: Song snippets are played along with the commentary on the Reselect podcast for purposes of illustration only, in accordance with U.S. copyright law's Fair Use doctrine. Copyright for all songs is held strictly by the respective songwriters; please purchase downloads of the songs or physical copies of the albums if you'd like to enjoy them in their entirety with good sound quality.