Episodes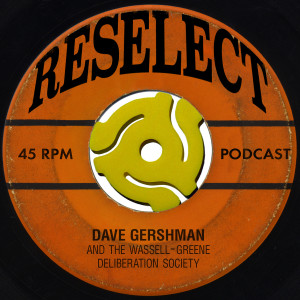 Sunday Mar 01, 2020
Sunday Mar 01, 2020
Episode 11: The Beths are a great indie pop band hailing from New Zealand, and last August they made a tour stop in Seattle. This coincided with a visit from Dave's friends Judy and Margaret, flying over from the East Coast to take part in "Beat the Blerch," an annual race/walk featuring donuts and cake and couches that is put on by Matthew Inman, creator of The Oatmeal (the online comic strip). In this Very Special Episode of Reselect, Dave chats with Judy and Margaret about The Beths' show that we saw together, and the band's most-recent album, Future Me Hates Me – not to mention food and chants, among other things
Featuring:
Dave Gershman
Margaret Sullivan
Judy Zwolak
LINKS!
The Beths on Amazon:
Future Me Hates Me: https://www.amazon.com/Future-Me-Hates-Beths/dp/B07CT4GTJL

Other Albums Referenced:
Pop Said..., by the Darling Buds: https://www.amazon.com/Pop-Said-Darling-Buds/dp/B0033X8GUM

READ: The Reselect Blog: https://www.reselect.com
VISIT: The Reselect Podcast site: https://www.reselectmusic.com
NOTE: Song snippets are played along with the commentary on the Reselect podcast for purposes of illustration only, in accordance with U.S. copyright law's Fair Use doctrine. Copyright for all songs is held strictly by the respective songwriters; please purchase downloads of the songs or physical copies of the albums if you'd like to enjoy them in their entirety with good sound quality.