Episodes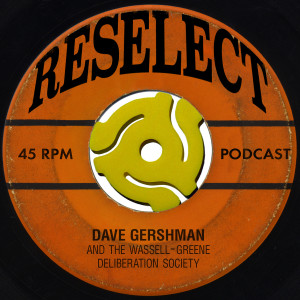 Saturday Apr 04, 2020
Saturday Apr 04, 2020
Episode 13: With this episode of Reselect, Dave, Eric, and Sarah begin their foray into album-centric episodes, moving away from the longer artist-centric episodes. (Although there will be one more of those coming not too far down the road.) The first album we tackle is Never Mind the Bollocks, Here's the Sex Pistols, the album that really deserves a lot of credit for launching the culture of punk, if not the music itself (the Ramones got there first). But the Sex Pistols took punk to a new place and can in many ways be said to have changed rock music in their short existence. Join us as we take a closer look at their sole studio album.
NOTE: This episode was recorded well before (and the intro not long before) the coronavirus issues currently affecting the world in terrible ways, hence the lack of any mention therein. Our best wishes go out to all of you, for whatever way you may be affected: stay healthy and hang in there!
Featuring:
Dave Gershman
Eric Greene
Sarah Wassell
LINKS!
The Sex Pistols on Amazon:
Never Mind the Bollocks, Here's the Sex Pistols, 1977: https://www.amazon.com/Never-Mind-Bollocks-Heres-Pistols/dp/B00122Z5RI

READ: The Reselect Blog: https://www.reselect.com
VISIT: The Reselect Podcast site: https://www.reselectmusic.com
NOTE: Song snippets are played along with the commentary on the Reselect podcast for purposes of illustration only, in accordance with U.S. copyright law's Fair Use doctrine. Copyright for all songs is held strictly by the respective songwriters; please purchase downloads of the songs or physical copies of the albums if you'd like to enjoy them in their entirety with good sound quality.