Episodes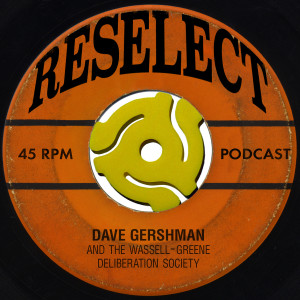 Friday Apr 17, 2020
Friday Apr 17, 2020
Episode 14: Lacking commercial success but packing a big punch in terms of influence, Big Star is one of rock's most legendary cult bands. You may not hear them on the radio much, but you most certainly hear their impact on later bands and much of indie rock. This episode finds us embroiled in the midst of an empassioned debate over their music — specifically, their first album, #1 Record. Join us and see where you stand in all of this — and please let us know your thoughts by leaving your comments at ReselectMusic.com.
NOTE: This episode was recorded several months before (and the intro not long before) the coronavirus issues currently affecting all of us, hence the lack of any mention therein. Our best wishes go out to all of you, for whatever way you may be affected: stay healthy and hang in there!
Featuring:
Dave Gershman
Eric Greene
Sarah Wassell
LINKS!
Big Star mentioned in this episode:
#1 Record, 1972: https://www.amazon.com/1-Record-Big-Star/dp/B01B6XTFB4
Third, 1978: https://www.amazon.com/Third-Big-Star/dp/B01G98KDUS

Other Songs Referenced:
The Box Tops, "The Letter": https://www.amazon.com/The-Letter/dp/B0018QZ6UY
Paul McCartney & Wings, "Helen Wheels": https://www.amazon.com/Helen-Wheels-Remastered-2010/dp/B07GZM3MS4

READ: The Reselect Blog: https://www.reselect.com
VISIT: The Reselect Podcast site: https://www.reselectmusic.com
NOTE: Song snippets are played along with the commentary on the Reselect podcast for purposes of illustration only, in accordance with U.S. copyright law's Fair Use doctrine. Copyright for all songs is held strictly by the respective songwriters; please purchase downloads of the songs or physical copies of the albums if you'd like to enjoy them in their entirety with good sound quality.