Episodes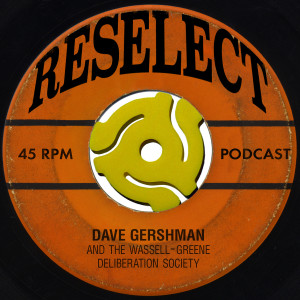 Thursday Jun 18, 2020
Thursday Jun 18, 2020
Episode 17: A prolific and talented songwriter and musician, Ryan Adams has nonetheless been a very polarizing figure in music, and through his real-life actions poses a problem when it comes to appreciating him. In this episode, Dave, Eric, and Sarah discuss these issues, as well as take a look at the music on his full-album cover of Taylor Swift's "1989" album. Please let us know your own thoughts on the subject by leaving your comments at ReselectMusic.com.
Featuring:
Dave Gershman
Eric Greene
Sarah Wassell
LINKS!
Ryan Adams:
1989, 2015: https://www.amazon.com/1989-Ryan-Adams/dp/B015GU358W

Taylor Swift:
1989, 2014: https://www.amazon.com/1989-Taylor-Swift/dp/B00OXE341G

READ: The Reselect Blog: https://www.reselect.com
VISIT: The Reselect Podcast site: https://www.reselectmusic.com
NOTE: Song snippets are played along with the commentary on the Reselect podcast for purposes of illustration only, in accordance with U.S. copyright law's Fair Use doctrine. Copyright for all songs is held strictly by the respective songwriters; please purchase downloads of the songs or physical copies of the albums if you'd like to enjoy them in their entirety with good sound quality.